THE PERFECT TRAVELLING ENERGY PROVIDER
POWER PACK WITH USB-C AND POWER DELIVERY
Now more than ever, mobile working and home offices are a firm fixture in our working environment. But this style of working doesn?t always prove easy: To work on the move, you first need the right equipment: A power supply is essential. But if you work in various places ? sometimes in the cafe, at the railway station or airport, or, when the weather?s nice, on your balcony ? you can?t always find a socket for the notebook power supply unit. So where can you get the power for your laptop, tablet and other mobile devices?
With our USB-C power pack, you can tackle every project at full power when working on the go, on business trips, or when working from home on your balcony or in the garden.
WHEREVER:
YOUR NOTEBOOK BATTERY IS FULL
Whether you?re returning from a business meeting and writing a summary for your boss; on your way to see family and polishing your term paper; or watching a film on the go on your tablet ? without a power socket, things don?t look good. Our external charger gives you the green light. With a 26,800-mAh power capacity, there is enough power to charge a device multiple times (depending on the device).
POWER DELIVERY
FULL BATTERY IN NO TIME
Fast charging technology thanks to USB-C connection: Power Delivery (PD) equals high-speed charging. You can charge your notebook or any other device much faster than with a conventional USB port. Thanks to PD, your laptop is ready for use in next to no time ? so there?s no excuse for missing those deadlines!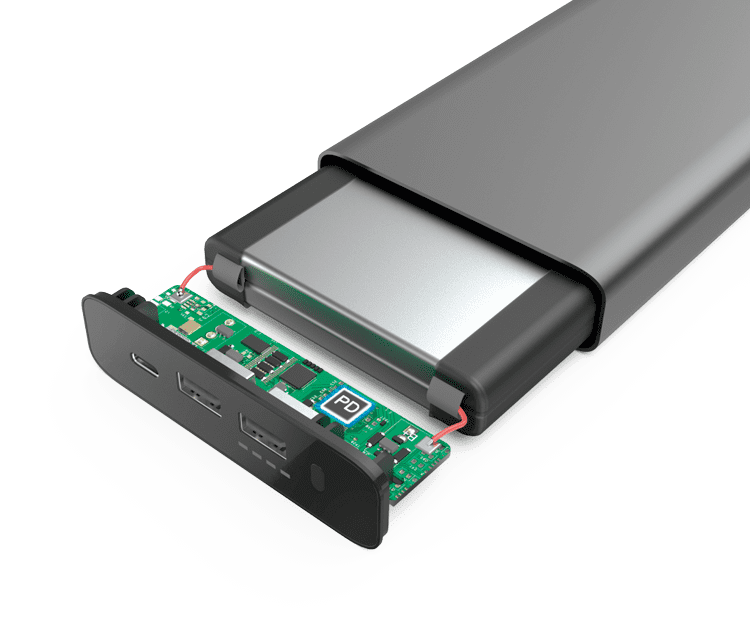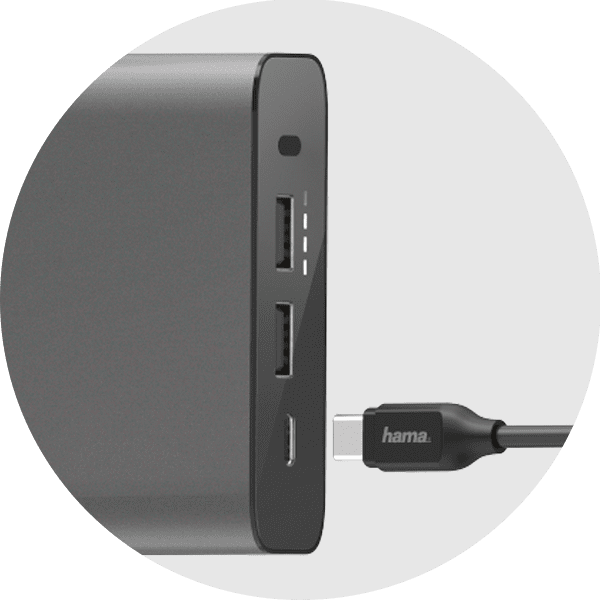 POWER FOR ANY DEVICE WITH 3 X USB PORTS
You can, of course, charge all your USB-C devices on the USB-C port. In addition, two USB-A ports are available ? for charging your smartphone and fitness tracker at the same time, for example. That way you can work productively on your notebook and smartphone while remaining contactable at all times. Just as importantly, your fitness tracker is charged for your evening jog. The integrated circuit recognises the connected device and can efficiently adapt the charging procedure accordingly. This ensures your device always gets exactly the amount of energy it requires.
REFILL WITH POWER? THE LED FUNCTION INDICATOR PROVIDES INFORMATION
Each of the four status LEDs represents a charge level of 25 percent; so if all four LEDs are lit, the power pack is 100-percent full. This power can be fully tapped by your notebook, smartphone and other mobile devices. If 25 percent of the charge is used up, three LEDs are lit, and so on ? so you always know when the external battery needs a new power boost. Even while the portable charger is charging, you can connect your notebook to it and continue working.